It is understood to all that Nepal is known as one of the paramount places for travel. It has outstanding  Himalayan beauty, exotic multicultural aspects that attract visitors from all parts of the world. After the great success of the Nepal Tourist Year 1998 and the Nepal Tourism Year 2011, Nepal Tourism Board announced Visit Nepal 2020. The visit Nepal campaign was announced in 2015 to be held in 2018, but due to some circumstances was later postponed to 2020.
The mainstream media advertised Nepal as being completely devastated by the 2015 earthquake and failed to show that Kathmandu with other major cities was almost intact.  The earthquake affected the tourist inflow in 2016 as the number of visitors decreased by half compared to the year before.
The year 2017  inflow of tourists bounce back to the pre-earthquake numbers. 940,218 foreigners entered the nation in 2017. Some went for recreational operations while some traveled to support the individuals of impacted regions and with the motivation to assist the nation by visiting Nepal economically.
The Visit Nepal 2020 campaign was scheduled in 2018 to promote that Nepal was a safe place to travel.
Why Should You Visit Nepal in 2020?
Nepal is one of the best-valued destinations in the world for hiking, trekking, mountaineering, sightseeing, adventure travel, and adventure sports. Why not, Nepal boasts pristine natural beauty, sky-high Himalayan range, and endless culture and traditions spread throughout the country.
Objectives of Visit Nepal 2020
Increase international tourist arrivals to Nepal approx 2 million by 2020.
A goal and strategy upgrading Nepal Academy of Tourism and Hotel Management to a Tourism University.
To promote tourism industries for sustainable development
Develop, grow, and encourage tourism using simple, secure, reliable and regular air and land transport.
To extend the Tribhuvan International Airport and construction of Gautam Buddha Airport in Bhairahawa before the Visit Nepal Year 2020
Visit Nepal History
Visit Nepal 2020 is not the only Visit Nepal event organized in the country's history. There have also been 2 visits to Nepal events organized in the past. They are the Visit Nepal 1998 and the Visit Nepal 2011.
Reason to Visit Nepal in 2020
There are countless reasons and best places to visit Nepal in the year 2020: Some of them are listed below.
UNESCO World Heritage Sites
Nepal is home to 10 UNESCO World Heritage sites, including seven in Kathmandu Valley, Lumbini (Birthplace of Buddha), Chitwan National Park and Sagarmatha National Park.
Kathmandu Durbar Square
Bhaktapur Durbar Square
Boudanath
Patan Durbar Square
Lumbini
Sagarmatha National Park
Swoyumbhu Nath
Changunarayan Temple
Chitwan National Park
Trekking in Nepal
From the year of the 1960s, when Col Jimmy Robert organized the first commercial trek, Nepal has attracted trekkers from around the world. The home to 8 out of the 14  8000-meters tall mountains, Nepal, provides you some of the best trekking ever you going to experience.
Everest Base Camp, Annapurna Base Camp, Ghorepani Poon Hill trek does not need any introduction for the trekker's enthusiast. However, in Visit Nepal 2020, Nepal Government is also going to promote other less popular trekking trails in Nepal.
Trekking camps like Kanchenjunga Base Camp Trek, Manaslu Circuit Trek, Ganesh Himal Trek, Langtang Gosaikunda trek are the trekking destinations that Nepalese government going to highlights during Visit Nepal year in 2020.
With an increase in the number of trekkers in Visit Nepal 2020, Nepal's government hopes to make trekking at these sites much safer than it is. This will assist make these destinations accessible in the future to even higher audiences.
Mountain Climbing
After trekking, Mountain Climbing another adventurous things to do in Nepal. As you all know, Nepal is home to mountaineers.
There are several mountains you can climb while you are in Nepal. The mountains include Annapurna, Mount Everest, Makalu, Lhotse, Kanchenjunga, and many others. Overall Nepal is home to 8 tallest mountain peaks out of the top 10 tallest mountains in the world.
If you're not sure you'll be able to come on a mountaineering trip, you can come to Nepal for elevated passes trekking in Nepal during Visit Nepal 2020. The treks to Everest, Makalu, Kanchenjunga are quite tough and involve more effort and preparation than trekking. They aren't as hard as climbing hills.
With an increment in the number of mountaineers during the Visit Nepal 2020, Nepal also has a hope to motivate a generation of future mountaineers within and outside the country.
Biodiversity and BirdWatching
The country, Nepal is not only limited to mountain climbing and trekking. Nepal has a wide range of animals and plants, some found only in Nepal. Chitwan National Park, Rara National Park, and Royal Bardia National Park are popular places for the observation of biodiversity.
Nepal has more than 852 species and homes to endangered species which include One Horned Rhinoceros, Bengal Tiger, Red Panda, and the Snow Leopard.
Students Tour To Nepal
Nepal tour can be fun for you. You can explore many historical places in Nepal. Further, if you are a student, you have the opportunity to learn about the people, lifestyle, culture, food, and many other things.
During the tour, there are lots of learning opportunities for students as they can go to the rural places of Nepal and interact with teachers of the schools you visit. You can further discuss how to improve the quality of education of people in Nepal.
Nepali Foods
Anyone who tells that the Nepali food is just like and Indian foods, then he may, or she may is completely wrong. Nepali foods have the ingredients of rice and wheat, but the preparations are completely different from Indian foods. Momos, noodles, soups, and Newari cuisine are popular here. Here are some popular which you can taste in Nepal
Sel Roti
Gundruk
Bara
Chatamari
Yomari
Chiura
Momos
Juju Dhau
Dal Bhat
Adventure Sports in Nepal
Nepal has improved the status of Adventure Sports in Nepal by targeting the visitors of Visit Nepal 2020.
Adventure sports like Bungee Jumping, Paragliding, River Rafting, Cycling, Zip Lining, Rock Climbing, SkyDiving, and Jungle Safari are popular in Nepal.
National Parks in Nepal
There is a large area in Nepal which are protected by National Parks, from the jungles of the Terai to the high Himalayas. Some are in remote areas which can only reach by trekking-Sagarmatha National Park. There are 12 national parks that protect and preserve the wildlife and vegetation in Nepal.
Chitwan National Park
Sagarmatha National Park
Khaptad National Park
Shivapuri Nagarjun National Park
Banke National Park
Bardiya National Park
Langtang National Park
Makalu Barun National Park
Parsa National Park
Sukhlaphanta National Park
Rara National Park
Shey Phuksundo National Park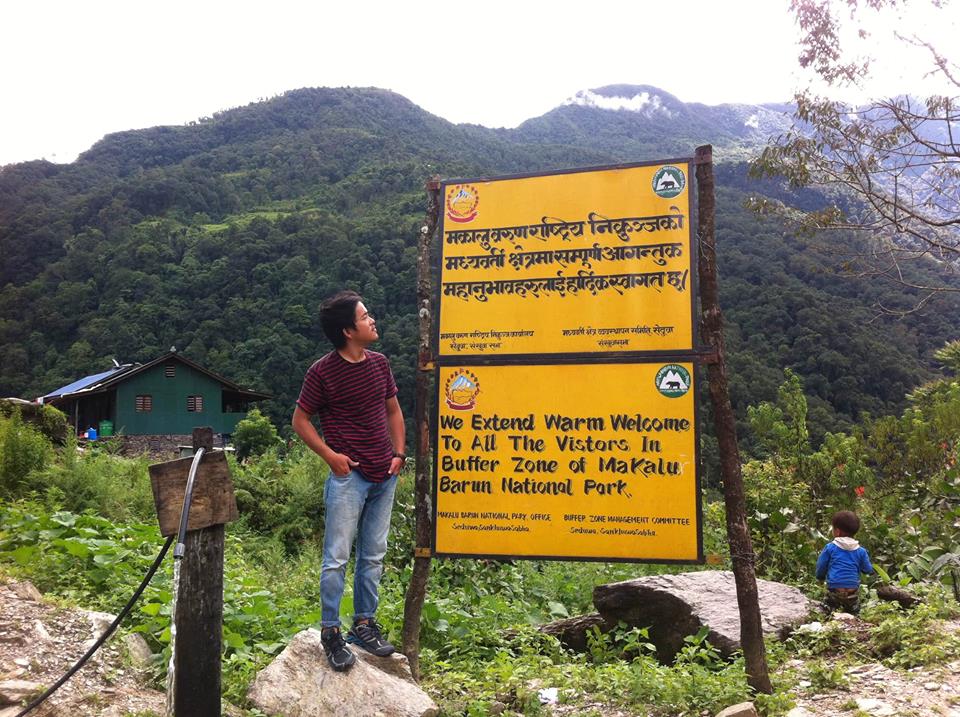 The Sunrise and Sunset View
There is nothing quite impressive, like seeing the sunrise or set when you are in Nepal. Some of the popular places to see the sun at either end of the day are Nagarkot, Namo Buddha, Sarangkot and World Peace Pagoda from Pokhara.  If you're on a trekking and hiking tour, it's highly recommended that you wake up early to see the sunrise.
Temple Trek in Nepal
Nepal is an excellent place for temple trekking. If you are planning for temple trekking in 2020, then you'll experience the local hill culture, forest and river landscapes, wide-ranging views of the Himalayas. Here are some temples which you can enjoy as a trekking
Kalinchok Temple Trek
Muktinath Temple Trek
Bhaleshwor Temple Trek
Jalmukhi Temple Trek
Touring the Terai
The southern part of Nepal is called the Terai. The cities, villages, and towns have different feel and climate than the mountains and hills. The terai has 14 out of five wildlife reserves. Janakpur, Birgunj, Bharatpur, Chitwan, Lumbini, Hetauda are the prominent cities of Terai.
Janakpur is an important Hindu pilgrimage site. The city is home to Goddess Sita. Thousands of people come every year during the Bibah Panchami.
Lumbini, the Birthplace of Lord Buddha, also falls in the terai region, thousands of monks and devotees from Asia every year during the Buddha Jayanti. Birgunj and Hetauda are the industrial cities of Nepal.
The Hindu Culture
A majority of the population in Nepal follows Hinduism. Until it became a republic, Nepal was the only Hindu kingdom in the world. The Hindu people have seen all around Nepal in the capital city of Kathmandu, Pashupatinath to Hindu sites of Nepal, Janakpur- Janakpurdham. However, Kathmandu is an awesome place for sightseeing tours, the capital city Kathmandu is also popularly known as the city of Temples.
Popular Hiking Locations Nepal
If you are passionate about hiking, then Nepal is the best destination for you. Every Year Nepal attracts thousands of hikers. Nepal is full of beautiful green valleys, mountains, hills, white waters, and more than that co-operative people.
Nepal offers numerous numbers of hiking to its visitors. Here are a few of the popular places where you can go for hiking in Nepal:
Nagarkot hiking
Chisapani hiking
Shiva Puri Hiking
Namo Buddha Hiking
Godavari Hiking
Sundarijal Hiking
Nuwakot Hiking
Palanchowk Bhagwati Hiking
Ghale Gaun Hiking
Manakamana Hiking
Phulchowki Hiking
Sailung Hiking
Kulekhani Hiking
Daman Hiking
Kakani Hiking
Dakshinkali Hiking
Kalinchowk Hiking
Panauti Hiking
Hotels & Accommodation in 2020
The main motto has already been laid out. The plans have executes and running smoothly. The Government of Nepal has the aim to bring more than 2 million tourists in the year 2020.
The increment of tourists cannot be accommodated in the hotels that are there now. So the private hotel sector has plans to add 4000 new rooms in four and five-star hotels in Kathmandu, Chitwan, and Pokhara. Further, the new international chain of hotels will also operate to provide accommodation and hospitality to a large number of tourists.
Summary
Article Name
Visit Nepal 2020 To Explore The Himalayan Country
Description
Nepal is known as one of the paramount places for travel. It has outstanding  Himalayan beauty, exotic multicultural aspects that attract visitors from all parts of the world. After the great success of the Nepal Tourist Year 1998 and the Nepal Tourism Year 2011, Nepal Tourism Board announced Visit Nepal 2020. The visit Nepal campaign was announced in 2015 to be held in 2018, but due to some circumstances was later postponed to 2020.
Author
Publisher Name
Publisher Logo