Backpacking usually blends camping and hiking. Through backpacking, you can easily broaden your horizons beyond the usual car campgrounds, and you'll enjoy a more immersive and richer outdoor experience. One of the major distinctions from day hiking is the backpack size- your backpack is supposed to carry all the essentials you'll need.
You should choose your essentials carefully, especially if you're backpacking in rain. As a backpacking beginner, some of the tips you should consider include the following:
1. Choose the Right Backpack
To determine the right backpack for your trip, you need to consider how many days you'll be outdoors. You need to research the climate, physical climate, and weather of the place where you're headed. The trip's duration and destination details will help narrow down the resources and clothes you'll need.
2. Check Your Current Health Condition
If you feel you aren't in the best shape, ensure you've visited a physician first and seek advice. Inform the doctor about all your planned activities, and they will prescribe some medication that will come in handy during your trip. You should also be mindful of the types of food you'll consume in some unknown places.
3. Choose a Simple Destination
For a backpacking beginner, you should avoid having a challenging experience at first, which is why you need to look for an area that isn't hard to hike. You can look for different destinations online or consult experienced backpackers since they may be knowledgeable about good destinations for beginners.
4. Check the Weather Forecasts
Before you embark on your first backpacking trip, ensure you have checked the detailed weather forecasts of your destination depending on the duration of your trip. Take note of possible heat waves, wind conditions, and storms.
If you encounter a rainstorm, you should be prepared for a soggy trail when the storm hits. Although backpacking in rain and mud may be tough to maneuver, you may have the opportunity to witness the calm after the storm.
5. Prepare Yourself Mentally and Physically
Before you head out, ensure your body is mentally and physically ready. To do this, you can take part in local hikes regularly with a backpack. Alternatively, you can go to the gym and focus more on cardio before you can start lifting weights.
As you mentally prepare, it is essential to learn basic survival skills. Learn how to light a stove and pitch a tent. Also, ensure you're familiar with navigation equipment such as a GPS device, a compass, and a map.
6. Ensure You Understand How to Use All Your Gear
Don't buy new gear and pack it without figuring out how to use it first when you need it. For instance, you can purchase a water filter and figure out how to use it when hiking when you run out of water and need to filter some water.
Ensure you've read all the instructions and set up each piece of gear in your house to learn more about how it works. It is also important to have the right equipment and know how to use it if you want a much safer experience.
7. Use Trekking Poles
There is no need to torture yourself when on the trail, yet you can use a hiking pole. Trekking poles will offer additional support when descending or climbing a mountain. The pole also protects you from knee pain.
8. Carry Out Some Research
Before you embark on your backpacking trip, you should conduct a plethora of research. For starters, research all the necessary gear needed, what kind of food to bring, a map of the area you will be in, etc. It is important to be prepared for anything you may encounter during your entire trip
9. Carry the Best Footwear
As a backpacking beginner, you must carry the best footwear to ensure your feet are well-protected and comfortable throughout the hike. Carry the proper shoes depending on the terrain type, and you'll be good to go.
10. Pack a Reliable Tent
One of the reasons why backpacking is fun is because you'll get to sleep under the stars. You can also enjoy a bonfire and roasted marshmallows. It is advisable to camp out as a group instead of renting a hostel for the night. Ensure you've researched the material and size of the tent that can withstand the nature of the destination where you'll go hiking.
Conclusion
Backpacking is one of the adventures you need to consider since you'll get to immerse yourself in beautiful sceneries and nature. You can also expand your horizons by meeting new people and visiting new places. Fortunately, backpacking doesn't have to be complicated, even for beginners, thanks to the above tips. By simple planning, you will make your backpacking trip an even more fun and memorable experience.
Summary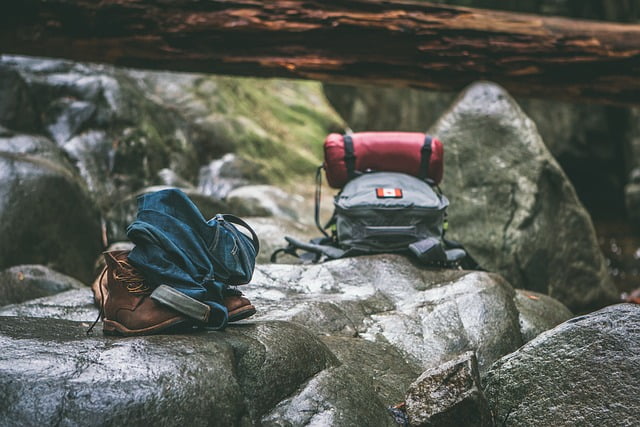 Article Name
10 Backpacking Tips for Beginners
Description
Backpacking is one of the adventures you need to consider since you'll get to immerse yourself in beautiful sceneries and nature. Find the top backpacking ideas for beginners.
Author
Publisher Name
Publisher Logo